This "WIR"-Wednesday I'm beating the Throne of Glass withdrawal by reading Sarah J. Maas's newest release...
Catwoman: Soulstealer (DC Icons, #3) by Sarah J. Maas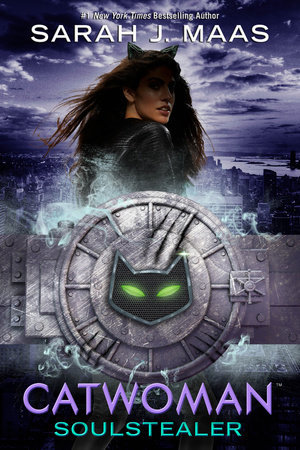 Blurb:
When the Bat's away, the Cat will play. It's time to see how many lives this cat really has. . . .

Two years after escaping Gotham City's slums, Selina Kyle returns as the mysterious and wealthy Holly Vanderhees. She quickly discovers that with Batman off on a vital mission, Batwing is left to hold back the tide of notorious criminals. Gotham City is ripe for the taking.

Meanwhile, Luke Fox wants to prove he has what it takes to help people in his role as Batwing. He targets a new thief on the prowl who seems cleverer than most. She has teamed up with Poison Ivy and Harley Quinn, and together they are wreaking havoc. This Catwoman may be Batwing's undoing.
Why I Didn't Preorder This Book | What I Think So Far:
I confess, I did not preorder Catwoman: Soulstealer. No, not even the pop socket could sway me (even though I was so, so tempted). Why not you ask? Well most of you know that Sarah J. Maas is one of my main auto-buy authors, but I must confess: I'm not into comics. I mean I like Jessica Jones and X-Men, but that's about it. That being said, I wanted to read the book before I put out the dough so I put it on hold through my local library and viola! I got it within two days of release.