It's that awesome time again... come on you all know what I'm talking about. It's...
In honor of Friday the 13th, I'm counting down my top 13 favorite horror movies of all time. When you're as much of a horror movie fanatic as I am... well let's just say I'll try to remember them all. But first, a WRITING PROMPT for all my writer friends out there...
Prompt:
Write a story about a woman that falls in love with the killer from a classic (or newer) horror movie. Think Freddy Krueger, Michael Myers, Jason Voorhees, etc.
Taylor Fenner's Top 13 Favorite Horror Movies of All Time:
Some old, some new, some remakes, some originals.
The Haunting
1999, Starring Catherine Zeta-Jones, Liam Neeson, Lili Taylor, and Owen Wilson
The Roommate
2011, Starring Leighton Meester, Minka Kelly, and Cam Gigandet
House on Haunted Hill
1959, Starring Vincent Price
What Ever Happened to Baby Jane
1962, Starring Bette Davis and Joan Crawford
Crimson Peak
2015, Starring Tom Hiddleston, Jessica Chastain, Mia Wasikowska, and Charlie Hunnam
The Fog
2005, Starring Maggie Grace, Tom Welling, and Selma Blair
Shadow of a Doubt
1943, Starring Teresa Wright and Joseph Cotten
An American Haunting
2005, Starring Donald Sutherland, Sissy Spacek, James D'Arcy, and Rachel Hurd-Wood
Psycho
1960, Starring Janet Leigh, Anthony Perkins, Vera Miles, and John Gavin
House of Wax
1953, Starring Vincent Price
Nightmare on Elm Street
2010, Starring Roony Mara, Katie Cassidy, Kyle Gallner, Thomas Dekker, Kellan Lutz, and Connie Britton
Swimfan
2002, Starring Jesse Bradford, Erika Christensen, and Shiri Appleby
Scream 3
2000, Staring Neve Campbell, David Arquette, and Courtney Cox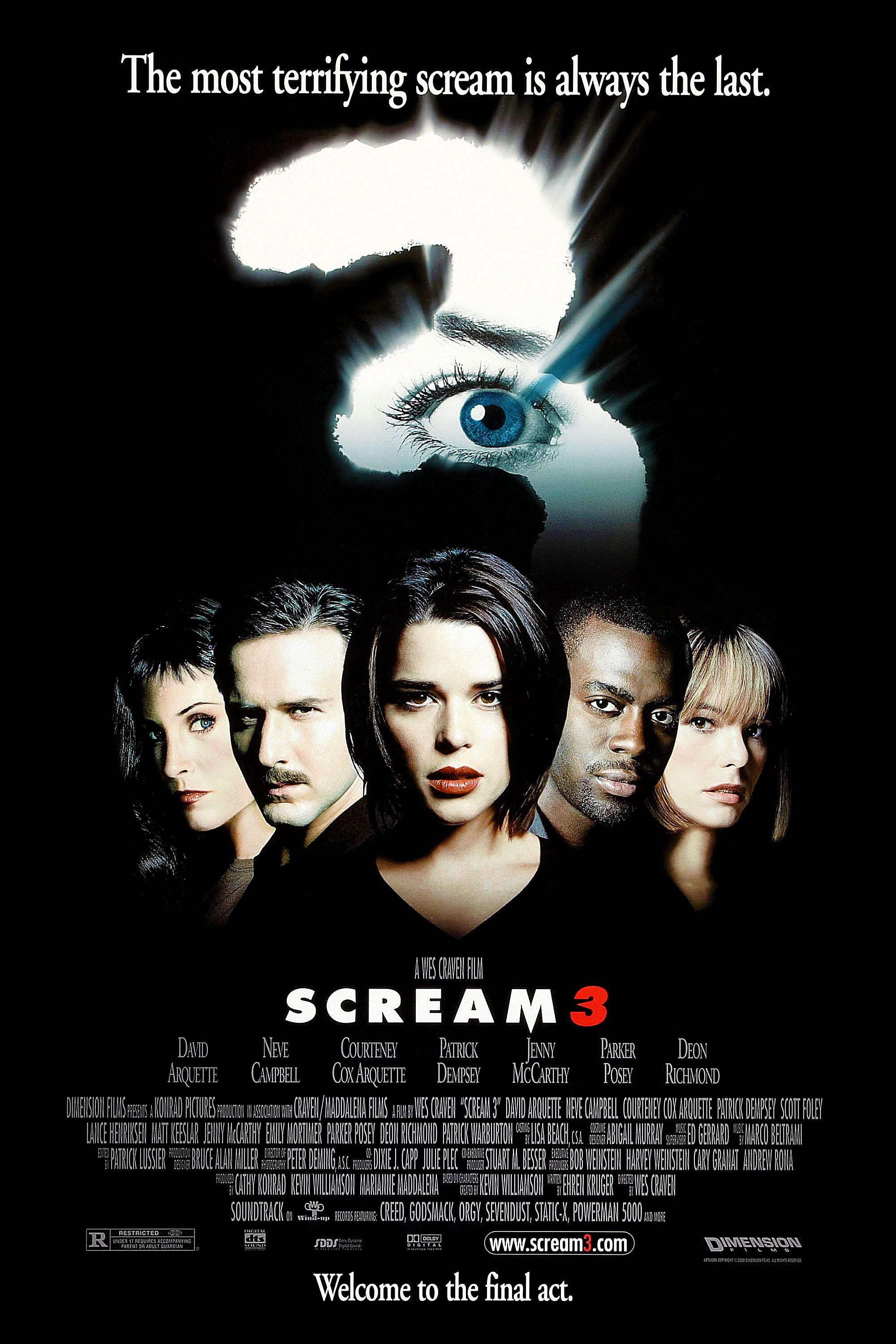 Getting inspired to add some of these to your Netflix queue? I know I'm in the mood for a horror movie marathon tonight. Happy Friday the 13th, and remember...