I fell off the metaphorical book wagon in the past week and ended up doing a lot of book shopping therapy. I wasn't planning on any new books (other than my monthly OwlCrate book box) until I received my Apollycon order next week or the week after but there was a huge sale at Half Price Books last week and here is the result...
Books I've gotten (in order of receiving them):
ARC from Publisher:
Roar by Cora Carmack
In a land ruled and shaped by violent magical storms, power lies with those who control them.
Aurora Pavan comes from one of the oldest Stormling families in existence. Long ago, the ungifted pledged fealty and service to her family in exchange for safe haven, and a kingdom was carved out from the wildlands and sustained by magic capable of repelling the world's deadliest foes. As the sole heir of Pavan, Aurora's been groomed to be the perfect queen. She's intelligent and brave and honorable. But she's yet to show any trace of the magic she'll need to protect her people.
To keep her secret and save her crown, Aurora's mother arranges for her to marry a dark and brooding Stormling prince from another kingdom. At first, the prince seems like the perfect solution to all her problems. He'll guarantee her spot as the next queen and be the champion her people need to remain safe. But the more secrets Aurora uncovers about him, the more a future with him frightens her. When she dons a disguise and sneaks out of the palace one night to spy on him, she stumbles upon a black market dealing in the very thing she lacks―storm magic. And the people selling it? They're not Stormlings. They're storm hunters.
Legend says that her ancestors first gained their magic by facing a storm and stealing part of its essence. And when a handsome young storm hunter reveals he was born without magic, but possesses it now, Aurora realizes there's a third option for her future besides ruin or marriage.
She might not have magic now, but she can steal it if she's brave enough.
Challenge a tempest. Survive it. And you become its master.
1st Half Price Books Trip - Thursday:
The Legend of Sleepy Hollow by Washington Irving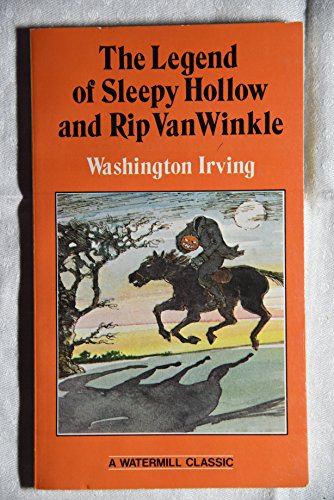 Sleepy Hollow is known for being home to ghosts and spirits, the most famous of which is the terrifying Headless Horseman, a spectre searching for the head he lost to a stray cannonball during the American Revolutionary War. Ichabod Crane, a superstitious schoolmaster, is more concerned with earning the hand of Katrina Van Tassel than worrying about ghosts, but the night that he expects to earn Katrina's affections holds something quite different in store for him.
City of Bones by Cassandra Clare
When fifteen-year-old Clary Fray heads out to the Pandemonium Club in New York City, she hardly expects to witness a murder -- much less a murder committed by three teenagers covered with strange tattoos and brandishing bizarre weapons. Then the body disappears into thin air. It's hard to call the police when the murderers are invisible to everyone else and when there is nothing -- not even a smear of blood -- to show that a boy has died. Or was he a boy?
This is Clary's first meeting with the Shadowhunters, warriors dedicated to ridding the earth of demons. It's also her first encounter with Jace, a Shadowhunter who looks a little like an angel and acts a lot like a jerk. Within twenty-four hours Clary is pulled into Jace's world with a vengeance, when her mother disappears and Clary herself is attacked by a demon. But why would demons be interested in ordinary mundanes like Clary and her mother? And how did Clary suddenly get the Sight? The Shadowhunters would like to know...
Far from the Madding Crowd by Thomas Hardy
Bathsheba Everdene, just past twenty, inherits a prosperous farm in rural England.
She says she does not want a husband, yet three men pursue her. Will she marry the dashing, handsome, yet self-indulgent Sergeant Troy? Or will she choose wealthy William Boldwood, who loves her passionately, but whom she does not care for? Or will her choice be the steady, reliable Gabriel Oak, once her equal, but now her hired hand?
The Valiant by Lesley Livingston
Princess. Captive. Gladiator. Always a Warrior.
Fallon is the daughter of a proud Celtic king and the younger sister of the legendary fighter Sorcha. When Fallon was just a child, Sorcha was killed by the armies of Julius Caesar.
On the eve of her seventeenth birthday, Fallon is excited to follow in her sister's footsteps and earn her place in her father's war band. She never gets the chance.
Fallon is captured and sold to an elite training school for female gladiators—owned by none other than Julius Caesar himself. In a cruel twist of fate, the man who destroyed Fallon's family might be her only hope of survival.
Now, Fallon must overcome vicious rivalries, deadly fights in and out of the arena, and perhaps the most dangerous threat of all: her irresistible feelings for Cai, a young Roman soldier and her sworn enemy.
A richly imagined fantasy for fans of Sarah J. Maas and Cinda Williams Chima, The Valiant recounts Fallon's gripping journey from fierce Celtic princess to legendary gladiator and darling of the Roman empire.
2nd Half Price Books Trip - Saturday:
The Great Gatsby by F. Scott Fitzgerald
Z: A Novel of Zelda Fitzgerald by Theresa Anne Fowler
I wish I could tell everyone who thinks we're ruined, Look closer…and you'll see something extraordinary, mystifying, something real and true. We have never been what we seemed.
When beautiful, reckless Southern belle Zelda Sayre meets F. Scott Fitzgerald at a country club dance in 1918, she is seventeen years old and he is a young army lieutenant stationed in Alabama. Before long, the "ungettable" Zelda has fallen for him despite his unsuitability: Scott isn't wealthy or prominent or even a Southerner, and keeps insisting, absurdly, that his writing will bring him both fortune and fame. Her father is deeply unimpressed. But after Scott sells his first novel, This Side of Paradise, to Scribner's, Zelda optimistically boards a train north, to marry him in the vestry of St. Patrick's Cathedral and take the rest as it comes.
What comes, here at the dawn of the Jazz Age, is unimagined attention and success and celebrity that will make Scott and Zelda legends in their own time. Everyone wants to meet the dashing young author of the scandalous novel—and his witty, perhaps even more scandalous wife. Zelda bobs her hair, adopts daring new fashions, and revels in this wild new world. Each place they go becomes a playground: New York City, Long Island, Hollywood, Paris, and the French Riviera—where they join the endless party of the glamorous, sometimes doomed Lost Generation that includes Ernest Hemingway, Sara and Gerald Murphy, and Gertrude Stein.
Everything seems new and possible. Troubles, at first, seem to fade like morning mist. But not even Jay Gatsby's parties go on forever. Who is Zelda, other than the wife of a famous—sometimes infamous—husband? How can she forge her own identity while fighting her demons and Scott's, too?
Graceling by Kristen Cashore
Kristin Cashore's best-selling, award-winning fantasy Graceling tells the story of the vulnerable yet strong Katsa, a smart, beautiful teenager who lives in a world where selected people are given a Grace, a special talent that can be anything from dancing to swimming. Katsa's is killing. As the king's niece, she is forced to use her extreme skills as his thug. Along the way, Katsa must learn to decipher the true nature of her Grace . . . and how to put it to good use.
A Shadow Bright and Burning (signed copy!!!) by Jessica Cluess
I am Henrietta Howel.
The first female sorcerer in hundreds of years.
The prophesied one.
Or am I?
Henrietta Howel can burst into flames.
Forced to reveal her power to save a friend, she's shocked when instead of being executed, she's invited to train as one of Her Majesty's royal sorcerers.
Thrust into the glamour of Victorian London, Henrietta is declared the chosen one, the girl who will defeat the Ancients, bloodthirsty demons terrorizing humanity. She also meets her fellow sorcerer trainees, handsome young men eager to test her power and her heart. One will challenge her. One will fight for her. One will betray her.
But Henrietta Howel is not the chosen one.
As she plays a dangerous game of deception, she discovers that the sorcerers have their own secrets to protect. With battle looming, what does it mean to not be the one? And how much will she risk to save the city—and the one she loves?
The Heir by Keira Cass
Kiera Cass's #1 New York Times bestselling Selection series has enchanted readers from the very first page. In this fourth romantic novel, follow Illéa's royal family into a whole new Selection—and find out what happens after happily ever after.
Twenty years ago, America Singer entered the Selection and won Prince Maxon's heart. Now the time has come for Princess Eadlyn to hold a Selection of her own. Eadlyn doesn't expect anything like her parents' fairy-tale love story...but as the competition begins, she may discover that finding her own happily ever after isn't as impossible as she's always thought.
A new generation of swoon-worthy characters and captivating romance awaits in the fourth book of the Selection series!
Owlcrate April Box Book:
Daughter of the Pirate King by Tricia Levenseller
There will be plenty of time for me to beat him soundly once I've gotten what I came for.
Sent on a mission to retrieve an ancient hidden map—the key to a legendary treasure trove—seventeen-year-old pirate captain Alosa deliberately allows herself to be captured by her enemies, giving her the perfect opportunity to search their ship.
More than a match for the ruthless pirate crew, Alosa has only one thing standing between her and the map: her captor, the unexpectedly clever and unfairly attractive first mate Riden. But not to worry, for Alosa has a few tricks up her sleeve, and no lone pirate can stop the Daughter of the Pirate King.
eARC from Author:
Just An Illusion - the B Side by D. Kelly
Three life-altering months …
That's how long it's been since Amelia Greyson joined the Just an Illusion Tour with Bastards and Dangerous. She's made new friends, embraced her past, and even found love.
Back on the road …
Following a tragic situation, Amelia is determined to hit the road, put her life in order, and finish the book she was hired to write. Mel's not the only one affected by what happened; the men of BAD are all trying to move forward, not wanting the past to ruin the remainder of their farewell tour.
Brother vs Brother …
Tensions are high on the Weston brothers' bus. As each brother settles into their role in Amelia's life, secrets threaten to rip their relationship to shreds. Can Noah and Sawyer find a way to save the brotherly bond they share? Or will the woman of their dreams end up tearing them apart for good?
Currently Waiting On:
My Apollycon Order:
Wicked, Lux: Beginnings, Oblivion, and Cursed by Jennifer L. Armentrout
Nowhere but Here, Walk the Edge, and Long Way Home by Katie McGarry
The Great Pursuit by Wendy Higgins
Riot and Chaos by Jamie Shaw
Sublime by Christina Lauren
Beautiful Creatures Manga signed by Kami Garcia
The Affiliate by K.A. Linde
Empire of Storms by Sarah J. Maas
The Shadow Queen by C.J. Redwine