June is finally here and I know you're as anxious to pack up your beach bags and head to the beach as I am. But wait -- what will you read while you're sitting on the beach getting tan?
I've compiled this list of new and upcoming summer reads to help you (and me) get through the summer!
9 Summer Beach Reads You'll Want to Add to Your TBR List Today!
1. A Court of Mist and Fury by Sarah J. Maas
Blurb:
Feyre survived Amarantha's clutches to return to the Spring Court--but at a steep cost. Though she now has the powers of the High Fae, her heart remains human, and it can't forget the terrible deeds she performed to save Tamlin's people.
Nor has Feyre forgotten her bargain with Rhysand, High Lord of the feared Night Court. As Feyre navigates its dark web of politics, passion, and dazzling power, a greater evil looms--and she might be key to stopping it. But only if she can harness her harrowing gifts, heal her fractured soul, and decide how she wishes to shape her future--and the future of a world cleaved in two.
Who This Book Is For:
Fantasy Lovers, you will love this sequel to Sarah J. Maas's highly addictive book, A Court of Thorns and Roses. I loved this book and I didn't want to put it down. This book will have you gripping your beach towel and rapidly flipping pages to see what will happen next.
Release Date: May 3, 2016
2. The Problem With Forever by Jennifer L. Armentrout
Blurb:
For some people, silence is a weapon. For Mallory "Mouse" Dodge, it's a shield. Growing up, she learned that the best way to survive was to say nothing. And even though it's been four years since her nightmare ended, she's beginning to worry that the fear that holds her back will last a lifetime.
Now, after years of homeschooling with loving adoptive parents, Mallory must face a new milestone--spending her senior year at public high school. But of all the terrifying and exhilarating scenarios she's imagined, there's one she never dreamed of--that she'd run into Rider Stark, the friend and protector she hasn't seen since childhood, on her very first day.
It doesn't take long for Mallory to realize that the connection she shared with Rider never really faded. Yet the deeper their bond grows, the more it becomes apparent that she's not the only one grappling with lingering scars from the past. And as she watches Rider's life spiral out of control, Mallory must make a choice between staying silent and speaking out--for the people she loves, the life she wants and the truths that need to be heard.
Who This Book Is For:
Fans of contemporary YA fiction. The blurb for this book really captivates me and I look forward to reading this book when I get tired of reading Fantasy and Paranormal Romance this summer. I love Jennifer L. Armentrout's books so I'm sure I'll love this one too.
Release Date: May 17, 2016
Find it on: Amazon
3. The Leaving by Tara Altebrando
Blurb:
Eleven years ago, six kindergartners went missing without a trace. After all that time, the people left behind moved on, or tried to.
Until today. Today five of those kids return. They're sixteen, and they are . . . fine. Scarlett comes home and finds a mom she barely recognizes, and doesn't really recognize the person she's supposed to be, either. But she thinks she remembers Lucas. Lucas remembers Scarlett, too, except they're entirely unable to recall where they've been or what happened to them. Neither of them remember the sixth victim, Max--the only one who hasn't come back. Which leaves Max's sister, Avery, wanting answers. She wants to find her brother--dead or alive--and isn't buying this whole memory-loss story. But as details of the disappearance begin to unfold, no one is prepared for the truth.
Who This Book Is For:
Anyone that wants to uncover a mystery. - Wow this book sounds great. I'm eager to find out what happened when the six children went away. Where have they been all this time? It sounds like a promising read. I read one book by this author previously and I really enjoyed it but it was in a different genre than this one; regardless this sounds like a great book to throw into my beach bag and read this summer.
Release Date: June 7, 2016
Find it on: Amazon
4. My Lady Jane by Cynthia Hand, Brodi Ashton, and Jodi Meadows
Blurb:
The comical, fantastical, romantical, (not) entirely true story of Lady Jane Grey. In My Lady Jane, coauthors Cynthia Hand, Brodi Ashton, and Jodi Meadows have created a one-of-a-kind fantasy in the tradition of The Princess Bride, featuring a reluctant king, an even more reluctant queen, a noble steed, and only a passing resemblance to actual history—because sometimes history needs a little help.
At sixteen, Lady Jane Grey is about to be married off to a stranger and caught up in a conspiracy to rob her cousin, King Edward, of his throne. But those trifling problems aren't for Jane to worry about. Jane gets to be Queen of England.
Like that could go wrong
Who This Book Is For:
Fans of Historical Fiction - With a twist. I love historical fiction but sometimes it needs to be livened up a little. This books sounds like it does just that!
Release Date: June 7, 2016
Find it on: Amazon
5. Escape from Asylum by Madeleine Roux
Blurb:
In this terrifying prequel novel to the New York Times bestselling Asylum series, a teen is wrongfully committed to the Brookline psychiatric hospital and must find a way out—before he becomes the next victim of the evil warden's experiments.
The nightmare is just beginning.
Ricky Desmond has been through this all before. If he could just get through to his mother, he could convince her that he doesn't belong at Brookline. From the man who thinks he can fly to the woman who killed her husband, the other patients are nothing like him; all he did was lose his temper just a little bit, just the once. But when Ricky is selected by the sinister Warden Crawford for a very special program—a program that the warden claims will not cure him but perfect him—Ricky realizes that he may not be able to wait for his mom a second longer. With the help of a sympathetic nurse and a fellow patient, Ricky needs to escape now.
Set long before Dan, Abby, and Jordan ever walked the hallways of the Brookline asylum—back when it was still a functioning psych ward and not a dorm—Escape from Asylum is a mind-bending and scary installment in the Asylum series that can stand on its own for new readers or provide missing puzzle pieces for series fans.
Who This Book Is For:
YA Horror Readers and Fans of the Asylum Series. As you know, I selected Catacomb (Asylum #3) for my upcoming books fall 2015 so you know that I love these books. I can't wait to read the prequel.
Release Date: June 14, 2016
Find it on: Amazon
6. Up In Flames by Abbi Glines
Blurb:
Spoiled. Selfish. Rich girl. Villain. Slut.
As the Prada-clad bad girl of Rosemary Beach, Nan Dillon has been called every vile name under the hot summer sun. Some of her reputation is deserved—she's never had to worry about anything but maintaining her perfect figure and splitting Daddy's private jet with her brother, Rush.
But Nan is far from happy. Rush has another kid on the way and doesn't have time to catch up with his sister. Grant, the last guy she truly cared about, chose to be with her half-sister, Harlow, instead of her. And Harlow, who has never gotten over the way Nan treated her when she first moved to town, remains distant.
So when Major asks her out, she jumps at the chance to date the gorgeous charmer. Though she doesn't know much about the sweet-talking Texan, and though it's clear he doesn't want to be exclusive, dating him beats hanging out with vapid socialites or watching Netflix alone at home.
For a while, Nan deals with Major's playboy ways, but after he burns her one too many times, she takes off for an impromptu wild weekend in Vegas. There, she meets Gannon, a darkly seductive and oh-so-dangerous businessman who knows exactly how to handle her.
With Major asking for a second chance and Gannon haunting her dreams, Nan has to decide who to give her heart to. But what she doesn't realize is that these players are involved in a much bigger game—and they're already two moves ahead of her.
Who This Book Is For:
Anyone looking for a breezy summer read. I have mixed emotions about this book. On one hand the Rosemary Beach Series is (finally!) ending but on the other hand it is ending with Nan (ugh!). The main reason I want to read this book? To see if uber bitch Nan can be redeemed. Let's see what you can do Abbi...
Release Date: June 28, 2016
Find it on: Amazon
7. A Girl Called Dust by V.B. Marlowe
Blurb:
Arden Moss doesn't know how to be the normal girl her mother wants her to be. She does know that she has an insatiable craving for meat and that she howls and scratches at her bedroom floor at night. Arden has something living inside of her that isn't human.
When she meets Fletcher Whitelock, she learns things about herself that she can't believe. As if these new discoveries aren't enough, a vicious creature is terrorizing the town of Everson Woods. Fletcher thinks Arden may be responsible for the gruesome deaths, but Arden knows that can't be true. She and Fletcher must find the beast responsible for the killings before Arden takes the fall. Will they find the culprit in time, or will Arden have to pay the ultimate price for crimes she hasn't committed?
Who This Book Is For:
Fantasy and Mythology Readers. I voted for this book for Kindle Scout and was happy to find out that despite it not being picked for Kindle Scout, the author is releasing it at the end of the month in Kindle Format. The blurb really grabbed me and I can't wait to read this book, plus the cover is gorgeous!
Release Date: June 30, 2016
Find it on: Amazon
8. Victorian by Jordan Elizabeth
Blurb:
Celeste struggles with finding her way from a dark past until she gets a summer volunteer gig at the local historical fair. Enter outrageous actors, dominating psychics, and ghosts stirred by a medium's presence.
With the help of the psychic's son, who isn't at all what her dream date would look like but rather endearing all the same, Celeste uncovers secrets about the village left hidden amongst the dilapidated buildings. Searching deeper will mean opening her heart, a part of her she's locked up tight and been petrified of freeing.
Who This Book Is For:
Paranormal and Fantasy Fans. I love Jordan Elizabeth's books and this one sounds really good.
Release Date: June 24, 2016
Add it to your TBR List on: Goodreads
9. Unknown by Wendy Higgins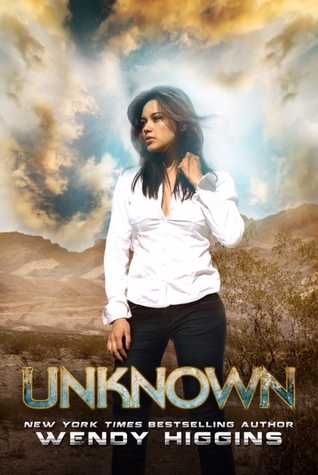 Blurb:
Amber Tate believes the worst thing she'll suffer in life is dealing with the unrequited love she feels for her brother's best friend, Rylen Fite. She also believes war is something unfortunate that happens places far, far away from her rural Nevada town. She's wrong on both counts.
When an unknown organization meticulously bombs major cities in the United States and across the globe, a trickle-down effect spreads to remaining towns at an alarming speed—everything from food and water sources to technological communications are compromised. Without leadership, the nation is split between paralysis and panic, but Amber isn't one to hide or watch helplessly. She's determined to put her nursing skills to use, despite the danger, even if it means working alongside the man she can never have.
Who This Book Is For:
YA, NA, Sci-fi, and Dystopian Fans. Wendy Higgins is one of my favorite authors so I'm eager to give Unknown a chance!
Release Date: August 16, 2016
Add it to your TBR List on Goodreads
Bonus...
Don't forget to check out my latest release for a great summer beach read!
10. Out of Darkness by Taylor Fenner (that's me!)
Blurb:
Enter the clearing and your life will change forever…
Seventeen-year-old Lizette Weatherly's life is about to change forever.
Lizette is a girl who really can't catch a break. Her parents are overprotective of her and her peers are afraid of her.
Two centuries ago Lizette's ancestor Jacob and his family disappeared without a trace. All that were found were bloody clothes and mysterious symbols etched into the ground in a clearing near their old house.
Lizette's family have been ostracized by the people in the nearby city of Marquette, Michigan ever since. Lizette spends most of her time alone with her old set of tarot cards in her house back in the woods where the sun never shines; until one night when she wanders off into the woods and stumbles upon a group of hooded figures standing around a bonfire.
Lizette soon learns that everything she knew is a lie. She and her family are really descended from a long line of creatures called Eternals, possessing paranormal powers, and she may be the most powerful Eternal alive. For the first time in her life, Lizette has friends and potentially a boyfriend in shifter Thierry. But Bryan, the leader of her generation of the Eternals, is power hungry and he will do anything to absorb Lizette's power.
A battle is brewing and Lizette will have to join together with the other Eternals to overpower Bryan. But when a mysterious prophecy is revealed and her fate becomes entwined with shy, brooding, secretive Luke, Lizette begins to question: who can she really trust and who really has her heart? What will happen when it's time to step out of the darkness?
Who This Book Is For:
YA Paranormal Romance and Fantasy Readers.
What readers are saying about Out of Darkness:
"Get ready to become addicted to the next big young adult trilogy. Out of Darkness is a perfect blend of romance, paranormal creatures, and magic." - Goodreads 5-Star Review
"This book was a highly entertaining read and I recommend it to everyone that likes a good paranormal/fantasy novel. It has everything, including a little romance and the main character is refreshingly different!" - Reviews by Alice @ Goodreads 5-Star Review
"I loved this book, it's my favorite by Taylor Fenner so far. It has a lot of depth and it keeps you engrossed in the storyline." - Goodreads 5-Star Review
Release Date: April 5, 2016
Find it here:
Kindle US: http://amzn.com/B01BGDETG0
Kindle UK: http://www.amazon.co.uk/dp/B01BGDETG0
Nook: http://www.barnesandnoble.com/w/out-of-darkness-taylor-fenner/1123382993?ean=2940152610543
Kobo: http://tinyurl.com/OutOfD
Smashwords: https://www.smashwords.com/books/view/612853
iBooks: https://itunes.apple.com/us/book/out-of-darkness/id1082039074?mt=11
Amazon Paperback: http://www.amazon.com/dp/1523900334
Createspace Paperback: https://www.createspace.com/5985720
Lulu Hardcover: http://www.lulu.com/shop/taylor-fenner/out-of-darkness/hardcover/product-22635242.html
Happy Reading This Summer!